How To Get Website Traffic With Derek Halpern
Four Tips To Get Traffic To Your Website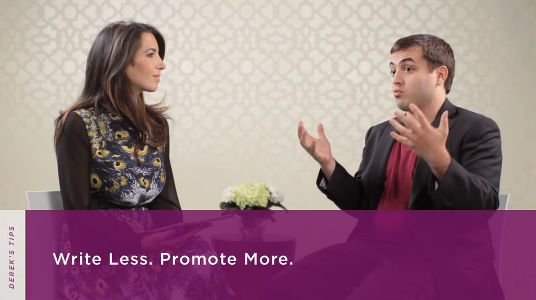 Get hits – that's the #1 goal when you want to generate (and maintain) traffic to your website.
In this video you'll learn Derek Halpern's 4 favorite tips to get traffic to your website that you can use right now to get hits on your website.
These are strategies he's used to get hits to many of his sites, including Social Triggers.
1. Don't blog much… promote. You don't need to blog daily to get hits on your site. Blogging once or twice a month and promoting those posts will help you get hits without spending too much time blogging.
2. Meet other people that have an audience you'd like to attract. To get hits on your website, reach out to bloggers whose audience is just a little bigger than yours and whose audience you want to attract. Then offer guest posts for their website.
3. The Drafting Technique. To get hits on your website, find people who have covered what you cover and get in touch with them. Find where other people in your field are being interviewed or are guest posting and reach out to introduce yourself to those blogs.
4. Take Your Readers on a Journey. To get more hits to your site with very little effort, take your readers on a journey and share a story that they'll want to share with others. Your readers will recruit other readers and get hits to your site if they feel like they're on a journey with you.
Thanks for watching!