The Worst Affiliate Marketing Mistake That Beginners Often Make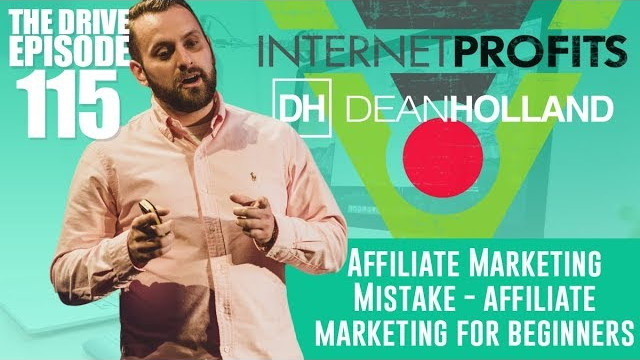 Dean goes into detail here about an affiliate marketing mistake that so many beginners make that denies them the huge commissions they desire.
"In the past seven days something that we did in Internet Profits, in my company, really reminded me, or made me see really clearly…
…One of the biggest problems in affiliate marketing today, and why a large majority of affiliate marketers in our industry are literally losing so much money.
It's now very different to how things used to be when I first got started.
So I want to talk about this today, and I want to tell you what we've done over the last seven days on what this affiliate marketer's mistake highlighted.
And why…
If You're Making This Affiliate Marketing Mistake
…you need to change this up. Because you'll make a lot more money in your business, from your email marketing and in your promotions.
Good morning! Welcome to another episode of The Drive. It's a glorious, glorious Monday, and an amazing start to the week. I'm on the way to Internet Profits HQ, and I'm excited!
I'm pumped up today. Because for the last seven days, starting last Monday through to Sunday, we've been running a one-week campaign to our Certified Partners.
Now This Is Something That I Wholeheartedly Believe In
…that we've done, put together and created for our Certified Partners – that's not only providing them with an amazing collection of everything they need to get better results. But is also going to save them a lot of money.
So it is like, the ultimate win for our Partners. Whenever you've got something you wholeheartedly believe in, I see it as your duty to get into the hands of as many people as possible.
And so I said, "We're not gonna do anything this week, other than show our Partners what we have, explain to them why they need it, and why they will benefit from it, and explain to them how to get it, and when the deadline is they can get it by."
We committed our whole being for a full seven days. No promotion of other stuff in between. Just seven days…
Full Focus On This One Solution
…one thing, one problem / one solution, for our Partners.
This reminded me of when I first got started in affiliate marketing.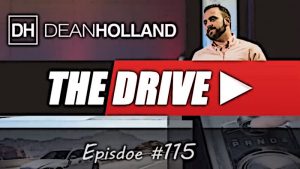 The done thing was; if you were going to promote and support a product that was being launched… meaning you were going to promote it to your audience. Then generally speaking, launches were for a seven day period, give or take. Some were five, some were a bit more.
You would commit to the entire launch period, the entire campaign.
And You'd Make Good Money, Great Money
But the thing is, the majority of that money would come in the final 48 hours. And the closer to the deadline, the more those sales would pick up – that's where the bulk of the money would be made.
Now, I don't really launch products publicly anymore like I did. I don't do, like, the whole seven-day launch, where you rally up the support of bunches of affiliates.
But there was one product I did launch earlier this year, because it was something I actually did every year.
Wasn't a profit maker for us – it was like a "giving back". It was our thing we did every year to help people that were stuck and struggling with affiliate marketing, like I used to be, called…
The Quick Start Challenge
And this year it was $197 for a six-week coaching, and we gave all that money away to the affiliates.
But the biggest affiliate marketing mistake I saw, was that affiliates would do what I would call like a "pump-and-dump" strategy. Meaning they sent, like, one email on the start of the launch, and then that was it. Like, if it didn't convert immediately at a high rate and put tons of money in their pocket on the first email… they would move on.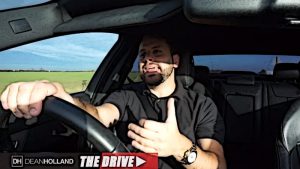 And what I obviously know, and realise with my experience is… When we were selling something at $197, even though it was great value for what it was, people don't impulsively buy a 200 dollar product.
They needed to see it repeatedly – have repeated exposure – have the benefits explained, y'know… and have that full period of the five-day launch that we had.
The people that did support the five-day launch… in the final 36 hours…
They Made A Crap Ton Of Money!
Like literally, we had five figure campaigns from affiliates.
And this is why I came back into my head yesterday, and I thought I've got to really explain this today.
You need to understand that, as an affiliate marketer, if you aren't…
giving people repeated exposure,
overcoming objections,
overcoming questions that they might have,
and resolving those barriers in their mind,
and overcoming those objections that they potentially come up with for that offer…
…then you're leaving SO much money on the table.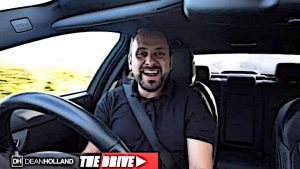 Right now, when I get into the office, I'm gonna see what happened over this campaign.
The last update I had was Friday, and I'm certain this final 48 hours would have been great. Because a lot of people sit on the fence. They think about it. They're like, "Okay I know I've got until that date, I'm gonna think about it, I'm gonna think it through."
Therefore, you have to continue to give them repeat exposure.
So If You're An Affiliate Marketer…
…or you're an online business owner of any kind… that's my message for today.
I'm sure that when you're promoting something, when you're selling something… you must keep continued, repeat exposure for a defined period of time, where you're going to keep following up, keep sending them to the offer, overcoming objections, adding bonuses… And stick at it for the full campaign.
And you'll no doubt make a lot more money than if you make that rookie affiliate marketing mistake – of sending just one or two emails, for one or two days.
So there you go. That's how to make more money as an affiliate marketer, or online product owner, digital product owner or business owner.
Have a great day. I will of course be back in "Best Online Business: 2 Steps To Build The Best Business Online For YOU" – another episode of The Drive. Thanks for joining me, speak to you soon.