Review Of Kasey Luck's Bold & Zesty Email Marketing Blog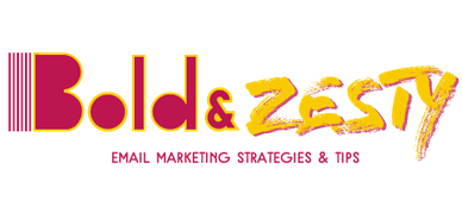 I've been following Glenn Shepherd's excellent Blogging Mastermind course these last couple of weeks and it's through Glenn's course that I discovered Triberr, a social media platform specifically for bloggers to share their influence and promote their work.
Now I've only just joined up and am still learning the ropes, but I have to say the quality of information that has become available to me just after following one tribe, Jennifer Peaslee's Small Business Tips, Tricks & Tools, is fantastic.
I'm really impressed and excited to get involved with Triberr and once I've become familiar enough with it, I'll certainly be sharing my opinions and experiences with this platform here in due course.
However, this isn't the main purpose of today's post.
Review of Kasey Luck's Bold and Zesty Blog
Through Jennifer's tribe on Triberr, I found a real gem of a blog in the form of Kasey Luck's boldandzesty.com. It's all about email marketing and how to get it right. Kasey speaks with the experience of having run successful email marketing and list building for the venture fund, 500 Startups.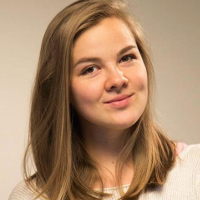 Kasey's email marketing blog is only a few months old at present (April 2016), and already there's some very special content on there, clearly taken directly from her own success and not just rehashed and mashed from other sources like you find so often.
Here's a quick bullet list from Kasey's About page which summarizes what Bold and Zesty is all about:
How can email marketing increase my revenue?

How do I really grow my email list?

What should I send my subscribers to be useful and make them happy?

How do I segment my email list to increase revenue?

How can I automate email and still be personal with my subscribers?
Kasey has her own email list for visitors to join of course, which offers more exclusive unpublished tips, case studies, etc. and also gives away a great free pdf ebook when signing up; "13 Strategies To Grow Email List". I have to say that this short pdf is better than many 'guru' products I've paid good money for in the past.
Finally, and possibly most importantly, Kasey has just launched a 'reality show' on Periscope in which she will be sharing her experience of starting an online business. This promises to be of great value and I'll be keen to see what Kasey has in store for her viewers.
I can see there's a lot I'm going to be learning from following Kasey on her blog and her new periscope show and I'd certainly encourage other fledgling bloggers who plan to use email marketing to do the same.