Ranking A Video For Competitive Keywords
Okay, so I'm suspecting that the primary and secondary keywords for my recent video were a bit broad and probably far too competitive for ranking a video.
Analysing the primary keyword "how to make money from home" using Long Tail Platinum returned the following results: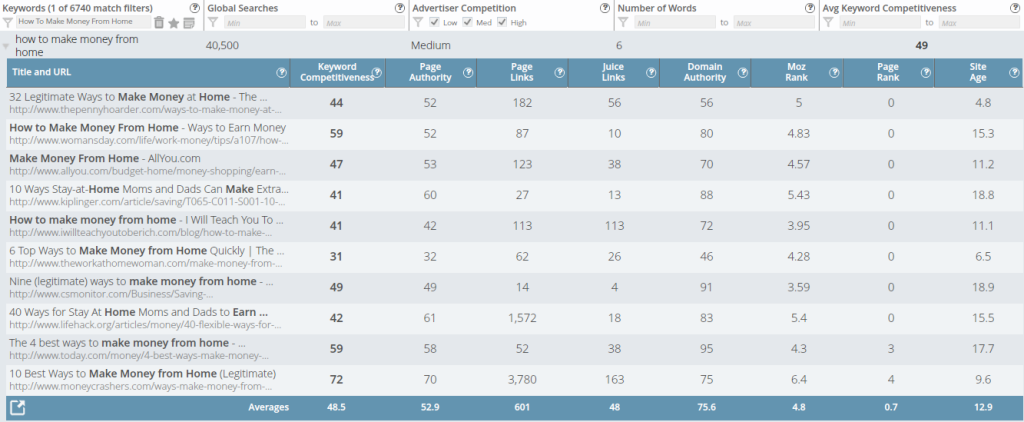 The overall competitiveness scored 49 out of 100 (0 being least competitive and 100 being most). Although it's generally advisable to try and rank for keywords with LTP competitiveness scores of less than 40, I noticed that only two of the top ten pages were targeting the full phrase in the page title and URL and also that all but the last two pages had zero page rank. So I thought it may be worth a shot, especially with over 40K searches per month!
For the secondary keyword "earn money from home" Long Tail Platinum dug up these stats: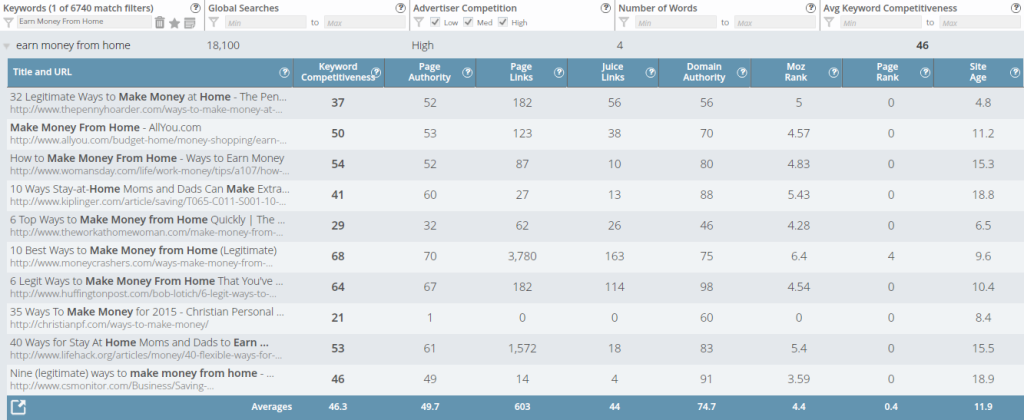 With a competitiveness score of 46 out of 100, this keyword does not appear in the page title and URL of any of the top ten pages for the phrase and only one page has more than 0 page rank. There's also a page with no page links appearing in the top ten. So again, perhaps this would also be a worthy keyword to target.
I was disappointed to see that FON Video Ranker's tier 2 pages did not have any links to the tier 1 pages and so I asked for my money back on this product.
Instead I then paid for a couple of reputable back link packages on Fiverr which were delivered a few days ago. I haven't seen any ranking of my video yet and am not particularly hopeful about this. So I will leave this alone for now and carry on with my blog.