10 Tips For Starting Your Own Business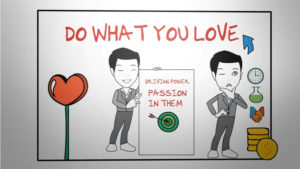 If you're anything like me, and if you haven't done so already, at some point in your life you'll seriously consider starting your own business from home.
However initially (also like me) you most likely don't know where to start or what the basics are.
So I thought I'd share these ten quick and simple tips for starting your own business.
10 Tips For Starting Your Own Business
1. Do what you love. The greatest driving power of an entrepreneur is the passion in them, born from their love for what they do. When starting your own business, you must be sure you love what you're doing, as you will spend lots of time and energy in starting a business and nurturing it to success.
2. Keep a source of cash. Start when you're still employed. When starting your own business, you need to know that profits will not start coming in right away. Having a job while you're starting your own business helps you in getting through the startup process with enough cash.
3. You need a team. There is a great strength in teamwork and you will always need some level of support when starting your own business. You may need to find a mentor who can always guide you and give you invaluable advice. You can also subscribe to a consultancy firm who care enough to know you are just starting a new business.
4. Get some clients, make the contacts. You should not wait to you start your business officially before you start getting your clients or customers or building the necessary network around your business. Doing this will give you some assurance that you are creating a business with a market.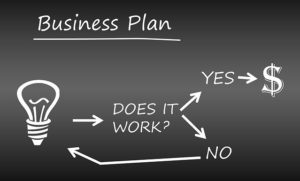 5. Write it and plan it. Creating a business plan is highly important. It helps you understand and investigate your new business idea. A solid business plan will help you see and separate reality from expectations.
6. Do the research. Writing a business plan means you are ready to do a lot of research, asking questions, surfing the internet and reading some books. When you're starting your own business, you should be well informed about your industry competition, customer behavior, market risk and opportunities.
7. Get professional help. You do not have to be an expert in everything about your business, although you may have to multi-task yourself when starting out. You will still have to use some professional services.
8. Build your cash reserve. Financing is a critical part of your business success. When starting your own business, you can save up or approach potential business investors and lenders. You must be open to different ideas of raising your capital. Normally traditional lenders do not like new ideas; this means a lot of risk for them. Business lenders always love businesses with proven track records.
9. Right from the blow of the whistle, be professional. Starting off your business should show professionalism. This will require getting all the accoutrements like a business card, a website if you can afford it, a business email address, and treating customers in a highly professional
manner.
10. Solidify your legal framework. Getting your business fully compliant with available laws can save you from a lot of headaches and financial trouble in the near future. Does your business need to be registered, do you need a legal framework for your employees, what about your tax issues. You can contact a legal expert for you to have the right information and build your legal framework.
Thanks to the Young Entrepreneurs Forum video below and Bernard B Kamoroff for this article's source material.