Where Has Dean Holland Been? "The Drive" Episode One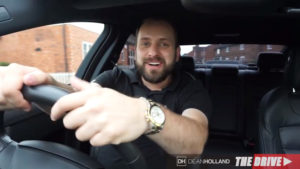 Hey everyone and welcome to The Drive. So this is Dean Holland and this is the first edition of my daily Drive videos.
So the the idea is a simple one. Not too long ago we moved into our new 2500 square foot offices here in the UK, set up a brand new Internet Profits headquarters and in order to get there every day, Monday to Friday, I have to drive for about 10 minutes or so.
And so what better way to make use of that time than to actually share what's going on here Internet Profits – share what it is that we're up to each day – share some great value with you, to help you start and grow your business.
So In This First Edition…
…All I want to basically do is bring you up to date on what's been happening here in in my company Internet Profits, and exactly what's been going off.
Because for the last few years, probably at least two or three years, other than a bit on Facebook, I haven't really been putting out much content. And that's because the business grew really really quickly actually, in fact probably too quickly in some respects and it caused some cracks to appear, which I'll probably talked about in another episode.
But Today, Let Me Just Kind Of Explain Where We're At Right Now
A few years ago we actually had a small office in Nottingham city centre, not far from where I live. But I was basically moving house. And so I ended up moving out to the countryside, and it was kind of really far away from my office. And so in the end we ended up closing that office down and everybody that worked in the office with me went virtual and worked from home.
So we ended up in a position where we had several people working full-time in the UK. And we've also got some people working full-time and part-time in the US, and I was basically working from home.
I converted my double garage into a home office and video room/video studio, and for about two years was fine with that. But we're about to embark on a lot of new things, and I mean A LOT.
And so probably about eight months ago, I was planning everything out and I realised that in order to achieve and accomplish what I wanted to accomplish, in basically helping 10,000 people start and grow their businesses using the internet, that I needed to grow all of our infrastructure and resources.
I Wanted To Basically Do What We Were Doing, But At A Much Higher Level…
…Be able to put out products and content faster, better, higher quality, so we could impact more and more people. And so about six weeks ago we moved into this new office it's a place I'm incredibly proud of. What we've done with it is just amazing and I'm so proud of what we've created here.
Right now we're in a position where actually we have new members of staff joining us pretty much most months at the moment. We've just taken on two new guys: Chris who is my Marketing Assistant. Adam who is our full-time Videographer who's going to be editing this, no doubt! And soon going to have a Personal Assistant and Operations Manager, and basically just keep growing from there. And that's kind of where we're at.
Now In Terms Of "What Are You Exactly Doing To Grow The Business Dean?"
Well several years back I actually decided to stop doing the whole joint venture product launches. You know, where basically you create a product and set a launch date, and you rally up as many affiliates and joint venture partners as you can to promote for you and support your launch, which is usually for a five or seven day window of time. And you basically aim to make as many sales and generate as much revenue as you can in that short period of time.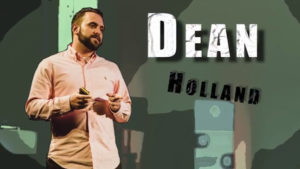 Now whilst that's an okay business model, personally I came to the conclusion that really it's not sustainable – because there's many things that can go wrong. You can do a launch and it not go well, it can clash with other people's launches and they end up having all the affiliates and joint venture partners promoting for them, but not really giving yours as much attention as it needs.
There's so many factors that are outside of your control to some degree, that it started me turning against it and I started looking something more sustainable. And that's when I basically started figuring out how to generate cold traffic and convert that traffic using sales funnels for myself.
And so we basically started doing that around about 2012/2013 and today we're in a position where we're just scaling that up. And we're going from strength to strength to strength: Six figures a month, multi-six figures, and really striving, like I say, our big goal really is how do we impact the lives and businesses of at least 10,000 people.
How Do We Help At Least 10,000 People To Start And Grow Their Businesses Using The Internet?
And that's kind of our company mission right now – is to achieve that and to do that. And to do that we obviously need high quality products, high quality opportunities and services, and programs that we provide, and sales funnels to actually sell them.
And so that is what we're doing right now and probably, over the next few episodes, I'll share with you several things that have happened, such as what did happen when we grew too quickly – literally going from around about fifty/sixty thousand dollars a month to over three hundred thousand dollars a month. What went wrong, what happened. Also going to share with you what it is exactly we're putting in place to enable us to help ten thousand people, and to achieve our personal goals in doing so.
Basically There's Much, Much More Than I'll Be Sharing With You Every Single Day
So like I say, the premise is a simple one. Every day I'm driving to the office – I've just arrived here now – it usually takes around about ten minutes – and I'll be sharing with you every single day, Monday to Friday – what's happening here at InternetProfits, what we're doing, what works, what doesn't, what might help your business, what we tried that didn't work out that you want to perhaps avoid. Lots of great little value like that.
All of these daily Drive videos, you can find them in multiple locations, whatever one is the one that you hang out on. Be sure to come and check us out every single day. So first of all you've got Facebook; facebook.com/deanhollandhq. That's our official Facebook page. Go and like that and follow us. You've also got deanholland.com. All these videos are going to be posted on my blog each day, and also on our youtube channel. So I would say probably the easiest for you to find would be deanholland.com or facebook.com/deanhollandhq.
So this has been the first edition of The Drive. I'm at the office now, it's time for work time, see you tomorrow in Setting Up A Full Content Marketing Strategy – the next episode of The Drive.