Change Your Life For The Better With This Business Mindset Challenge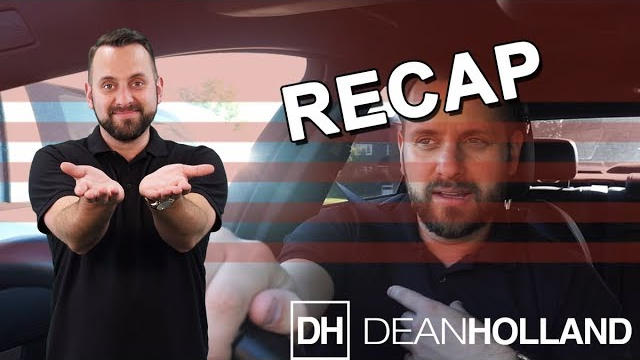 Amazing things can happen when you take complete responsibility for the successes and failures in your business and your life. What follows is a good example of how you can change your life for the better by honestly challenging your business mindset…
"Good morning, my friend. Dean here of course, just on the way to Internet Profits HQ.
This week's been pretty exciting actually at Internet Profits. Previously I mentioned that I was doing a live 60-minute training with our Certified Partners – which I did.
I Gave Them A Four-Step Blueprint To Growing Their Business
…to anywhere between three and ten thousand dollars a month over the next twelve months, as a Certified Partner using our ultimate funnels. Pretty exciting to share that.

Now today we've actually got one of our Certified Partners coming into the office, Gregg. He's actually going to be spending the morning with us, arriving somewhere around 9:30 / 10 am, till around about 1:00 pm.
Going to be really getting clear on his plan of action and going over his strategy. Making sure he's clear on it, that he knows his path forwards, and y'know really give him that clarity. So we'll spend a few hours together today – looking forward to that.
But I just want to spend a few minutes talking about something. I was thinking a lot about the journey that I've been on. And because of this webinar that we did – I was thinking about a lot of the journeys, a lot of the positions that people find themselves in, in the affiliate marketing industry.

And y'know, when I look back… 2004 to 2008, I was in a hell-hole!
I Literally Could Not Figure This Stuff Out. Gosh, It Was Horrible!
And I remember… Aside from the buying and trying of everything and the debts I was in… If I think about my mindset back then, I used to honestly and genuinely… It sounds silly now… Some of you will either relate to this, or you'll think I'm stupid…
In the position I am today, I think, "Wow! What a stupid broken mindset." But back then, it was very real. It was my life. Back then I used to honestly and genuinely think that the position I was in… That hell-hole of debt… The position I found myself in, wasn't my fault.
It was everyone else's fault – it was the people selling the products – it was the marketers – it was the gurus. And I'll be honest… Absolutely, there was a lot of crap – and there still is to this day. And it's everything I stand against, everything I'm fighting against…
It's What I'm Waging War Against – The Liars, The Cheats, The Thieves, The Scammers!
The people pushing endless get-rich-quick garbage onto unsuspecting victims like I used to be.
But the truth is this – I'm the one that bought into it. I'm the one that believed it. So who's truly to blame? And when you look at it, you could say, "Well, misleading bad practices aren't my fault." You're absolutely right. And I was duped by a lot of it, and I was naive and stupid.
But at the end of the day, there becomes a point where we all have to take responsibility for our actions. We all have to take responsibility for where we are at in our lives, and the decisions that we're making.
If you choose to continue believing that stuff, like I once did… If I were to have stayed on that path, with that belief, I would not be here today. I would probably still be jumping from dead-end job to dead-end job, in tens of thousands of debt. Financially crippled, broken, financially broke position, with no positive prospects in my life.

How To Change Your Life For The Better
Only I could change that – and I could change that with decisions that I made. And where you're at today, I want to say that no matter how you feel as of right now… I want you to know that you are where you're at because of the decisions that you have or have not made.
And as much as that's tough sometimes to swallow, because it's never easy to see ourselves as the one to blame. It's never easy to feel like we're at fault… The reality is, when you wake up to that, and you OWN it… Things can change.
And they can change faster than you may even realise is possible right now. Believe me, I saw it happen. I went from four and a half years of debt and hell, to quitting my job in the space of nine months.

How did that happen? Yes – it happened because I got mentoring, yes – it happened because of the advice, yes – it happened because I took action. But it happened because I made a decision to change.
And y'know, as Tony Robbins says, "Change happens in a moment." What takes time is getting ready for the change. And so I want you to realise that, and change your life for the better.
And I hope that – at least if I say that – I know I'm gonna piss off some people in saying that, cos they're gonna say, "Well it's not my fault I'm where I am." I get that. But if what I've just said even helps one person watching this, it's absolutely worth it.
So with that said, have a great rest of your week. I will of course be back soon with "Best Affiliate Marketing Tactic: Most Profitable Affiliate Marketing Strategy" the next episode of The Drive. Speak to you soon. Take care."