Five Key Components Of Your Automated Sales Funnel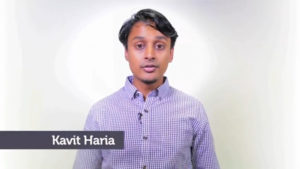 If you want to build an automated business system which basically you can travel around the world with it. You can work from your laptop, anywhere.
You're not held to one physical place and you can do this without the pressures or stresses of logistics or offices or any of those individual things that you need to run a "real world" business as people call it.
Five Key Components Of Your Automated Sales Funnel
There are five core elements that you need for a fully functioning automatic sales funnel:
1. You Need An Opt-In Invitation
You need a way for you to build a database of prospects and clients. Every business needs prospects and clients, but most business don't save their contact information of their prospects and clients.
So, you definitely need that. You absolutely must build that database otherwise you are going to be working harder, harder and harder all the time consistently trying to find new business. You need to do that.
2. You Need A Product Offer
Whatever it is you are selling, you need a highly compelling, irresistible offer that people are going to say yes to. Something they're never going to say 'no' to, even if they don't have the money – they're going to say 'yes' to it in their heads, so when they're ready, they're going to be coming to invest.
Upsell offers, subscriptions for recurring income and premium high ticket offers can maximise the profit from your sales funnel. These are essential for profitability if and when you decide to purchase traffic via Facebook Ads, Google Adwords, YouTube Ads, Bing Ads, etc.
3. You Need Traffic
You need a lot of people and methods and strategies to get people to your website.
4. You Need An Email Sequence
A highly converting persuasive email sequence so that you can be building your relationship with people on a regular basis and driving people to your website.
5. You Need A System To Take Payments
A way to collect money from people that are buying your offer – those that are saying 'yes' to your offer and buying your product and service so you can deliver that.
So to summarise this brief article, the 5 key components of any automated sales funnel:
An opt-in invitation.
A highly convincing or persuasive product offer (+ upsells, subscriptions, high ticket products)
An email sequence.
Traffic.
And a payment system.
As long as you have these 5 core things, you can put them all together into an automated business system and build a powerful lifestyle business that you can travel with.
So, I hope that has been useful for you, make sure you have these things in place. If you don't, start looking around, researching and ask questions.
Thanks to Kavit Haria's video, the source for this article; Five Key Components Of Your Automated Sales Funnel