Testing A New Sales Funnel – An Exciting Week Ahead!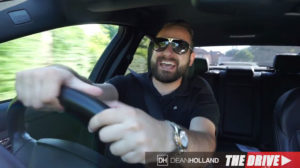 I know I probably say this every week, and it's true. But this week, I am especially excited and pumped up for everything that's about to come this week. Let me tell you why.
So, if you've been following The Drive over the last, well since we started, I mean we're in the probably 20-something episode, maybe 24th/25th I'm not sure, something like that.
If you've been following along over the last four or five weeks of doing these, you'll have been hearing behind the scenes of what it is that we've been doing here at Internet Profits.
And One Of The Biggest Things…
…or one of the main things I've been speaking about, is a brand new offer and a brand new sales funnel that we've actually been building and getting ready. So this is a training called "The Perfect Offer".
It essentially teaches people, it's essentially a (it's just over 60 minutes) training that teaches people how to convert a much higher than typical percentage of website visitors into customers.
So obviously, no matter what it is you're doing in your business; whether you are a product creator, or you're an affiliate marketer, or network market, or service provider. It doesn't matter what type of business model you operate, we all need customers, OK?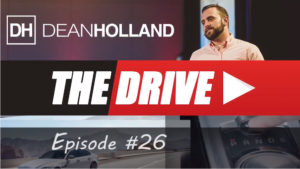 Over the years and years of doing this, I have found (around about 18 months ago / two years ago)…
The Ultimate Way To Convert The Highest Number Of People Into Customers
There has never been anything like it!
And so we've got this brand new training that teaches people what that is, and how to do it. The reason I'm so pumped up and excited is – if you've been following along, you'll know recently I've been talking about how we're getting close to having that finished, ready to start testing – well on Friday at around about 6 pm, just before I was leaving the office, we managed to successfully place a test order for that product.
Because it's actually a physical product. Rather than do this as a digital product, The Perfect Offer is actually a 60-65 minute training that's on a USB, a 4Gb USB flash drive with some other bonuses. And that goes out and gets mailed out to the customer.
I successfully placed a test order. And when I say 'successful' what I mean is, when I placed the order through our shopping cart, it was successfully retrieved by our fulfilment centre, by my warehouse in the US, which is where the product will be shipped from.
So That Is Mega Exciting!
…because what that means is, today we can actually just test all other eventualities. What I mean by that is, I've just tested buying the front end offer. Today what we'll do is, we'll test buying the front end offer with all the other possibilities of upsells to make sure they all work, make sure it all gets delivered and set up and everything works perfectly.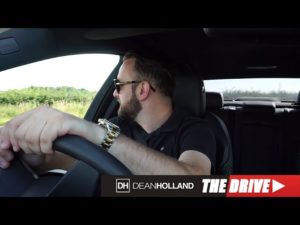 This morning we'll be testing that the upsells work, that they get delivered because they're digital products. We'll test that they work when they get ordered. We'll test that the correct amount is charged.
We'll be testing the sales funnel and everything today. And basically, hopefully by about early afternoon today, providing everything goes well during this testing, we will be able to actually initiate and start some ad campaigns.
We'll probably be looking at some email traffic, some solo ad type traffic, and probably some Facebook ads as well, and we'll actually start getting traffic to this sales funnel, which is where the exciting part starts.
Because ultimately my goal is to have a break-even funnel, so I can…
Get Customers For Free
…because then I've got a whole host of additional premium products, programs and opportunities that I'll be able to offer these customers of mine that will help them SO much more. Even so much more than everything they've got from us already.
Like coaching programs, done-for-you solutions, and that type of stuff that can really accelerate the speed in which somebody can get to their goal. And that's the plan, you know.
This new front-end funnel that I've been talking about with you here over the past few weeks, that we're going to start testing and finishing off today, ready for optimisation. This is to acquire customers and to maximise revenue at the point of sale.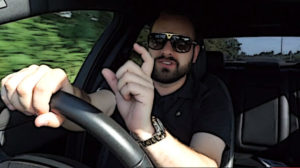 Then the premium products for follow-up campaigns that come after, that's where the profit is made and that's where the real value is given to the customers.
It Truly Is A Win-Win Situation
That's why I love what we do. We get to make a real difference to people's lives, their businesses, their situations and obviously in the process we get to experience that success alongside them.
So that is a why I'm so excited today. It is the culmination of months of work coming together. And now we start to optimise. So over these next seven days, over this next week, I'll be able to start sharing with you what's happening – how does the testing go, what changes have to be made, what works, what doesn't, y'know. What are the numbers? What are the facts?
So if you are interested in that type of stuff, these next few Drive episodes over the next seven to ten days, are going to be…
Incredibly Exciting!
Because you're literally about to get an insight behind the scenes into what we do. What has to be changed, what works, what doesn't, what figures, what facts, what numbers do we see? What's the data, you know? We're always led by the data.
And with that said, we are here at the office. So there's no time to waste. Today, this week – big week. Big things are about to happen. So, with that said, have a great week for yourself. And I look forward to sharing this stuff, starting with Testing The Sales Funnel And Overcoming Obstacles tomorrow. And here we go – let the fun begin. Talk soon.