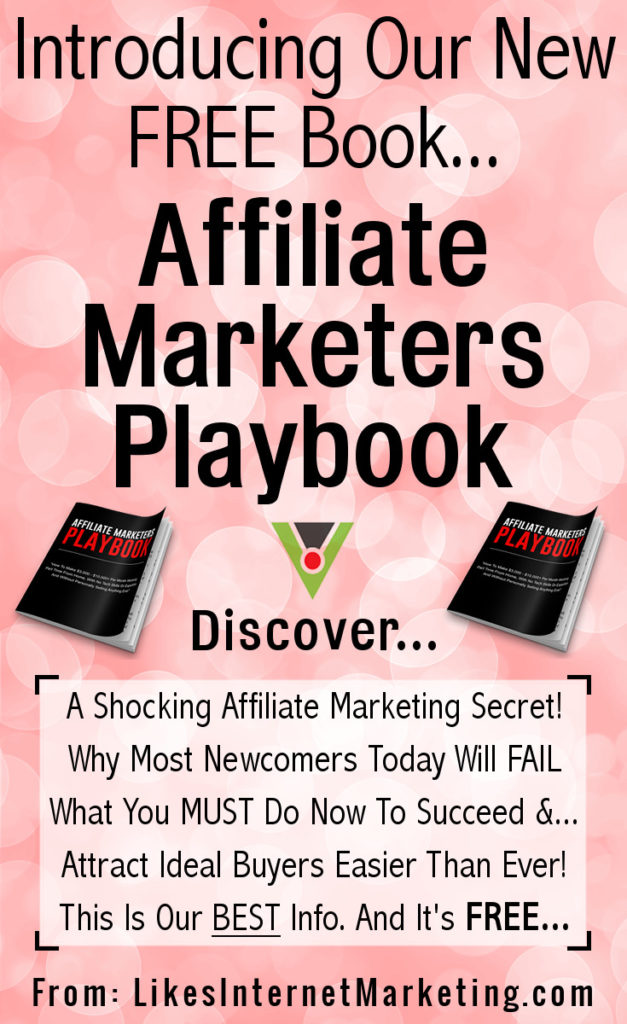 This is the week for the launch of the FREE Affiliate Marketers Playbook! (Click here to grab a copy) This is another one of those weeks that I have several times a year, that I look forward to, and I'm so excited for.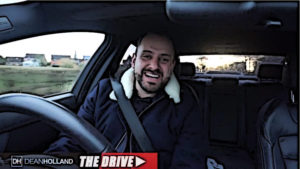 Let me share all about it today…
Dean Holland here with another episode of The Drive, and thank you for joining me on this journey to InternetProfits HQ.
I hope you had a great weekend. I hope you're ready for a big week ahead in your business.
One of the things we always talk about with our Certified Partners at InternetProfits, is…
Taking Action Every Single Day
…to experience progress forwards, progress every single week.
Now for some people, that progress means laying the foundations, doing the groundwork, and not necessarily yet making money, right? Because sometimes you've just got to lay some groundwork.
For other people, that forward progress is generating more leads, is getting more targeted traffic. it is generating and increasing your sales.
But no matter where you're at in your business, you should make sure what you're doing and accomplishing every day and every week is progress forward.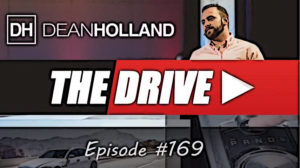 Because if your goal is somewhere in the distance, and you're always taking a step or a leap towards it every single day, eventually you'll get there.
The problem with most people is they stay still. Or they're going backwards. Which is the same thing, if you think about it.
So This Week… This Is An Exciting Week!
It's one of those weeks that I look forward to several times a year.
What am I talking about? We're launching a new product – the Affiliate Marketers Playbook (Click here for a FREE copy)
We are launching a new sales funnel… Another free plus shipping funnel.
That's what I believe to be the best kind of offer, the best kind of front-end funnel to…
Attract Your Ideal Customers – Your Ideal Potential Clients
And also the the best way, in my experience, to convert the highest number of targeted visitors into paying customers.
To qualify those buyers better than (in my opinion) the typical digital front end product, or as some people call it a 'tripwire'.
So today…
We're Launching My FREE Affiliate Marketers Playbook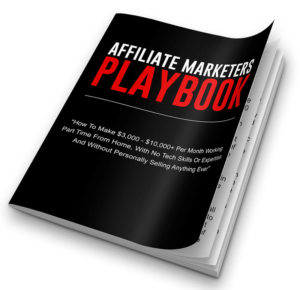 One of our BEST entry-level products that we've ever created.
This is me laying down the truth to the affiliate marketing industry.
I noticed a few years ago a big shift coming in – lots of changes happening in the affiliate marketing industry.
And I predicted that it would eventually mean that pretty much no newcomers to the affiliate marketing industry would be able to break through and see success, at least in a timely manner.
And It's Happening – It's Happened!
In my opinion, the traditional affiliate marketing business model in this industry, in this niche, is dead!
And the numbers don't lie. We're constantly hearing reports of, it's less than two or three percent of people that tried, actually succeed.
Well, why is that?
Let's Just Be Brutally Honest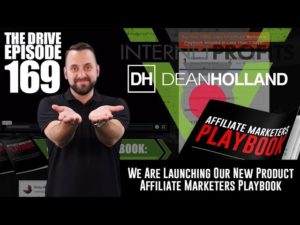 Nearly all people that try to succeed in this industry, as an affiliate, fail. Why is that?
There IS a reason, you know. There's a reason that I finally put down into the Affiliate Marketers Playbook as a FREE printed report, a printed book.
A short read, but critical! And also providing the solution. So I'm not just telling people the problem, I'm telling people the solution in the Affiliate Marketers Playbook book as well.
I'm excited to get this out there. Like I say, One of our…
Greatest Ever Front End Introductory Style Offers
…low 'barrier to entry' offers – where people can get to know us, like us, and trust us better. Then hopefully, of course, go on to do future business with us.
So we launch the Affiliate Marketers Playbook for FREE today. But before we can launch, I've got a lot of things to do…
I'm recording the audio-book today.
Finishing off some of the technical things that didn't quite get completed, or needed changing after last week's testing.
Got to a record a webinar presentation that I've been working on all weekend.
Got to finish off some emails, and put some emails in place.
Got to create six video presentations.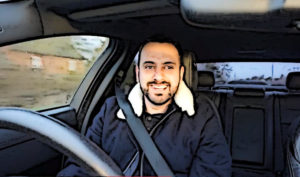 Gosh there's so much on my to-do list today, that I can't even remember it all to be honest.
But it's all documented, it's all inside, it's all ready to go. So yeah, we are here with another big week, another exciting day.
What I'll be doing over the course of the next few weeks, next 30 days, is basically sharing and documenting with you; what happens with this funnel.
I truly believe that this is going to be a…
Multi-Seven-Figure Generating Funnel
Meaning this funnel will attract customers and accomplish a level of generating multiple millions of dollars for us over the months and years ahead.
So I'm going to be documenting how this goes: What we do, what's happening, what results were getting, what's going on with it, what do we have to change, what's working, what's not… Things like that.
Literally come behind the scenes and hear me update you on exactly how we take this brand new FREE Affiliate Marketers Playbook funnel and turn it into something that generates millions of dollars, whilst helping tens of thousands of people and delivering massive value to our marketplace.
Grab your FREE copy before you leave…
With that said, thank you for joining me once again. Good luck for a great week. I will of course be back tomorrow, so thanks for joining me on this journey. This is Dean Holland signing out – another day – let's do this! Talk to you soon.
http://likesinternetmarketing.com/perfect