Why I Just Employed An Executive Personal Assistant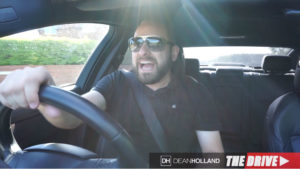 Big, big week ahead! I think every week right now is a big week with everything that's going on here at Internet Profits. Expanding the team, expanding the resources, expanding all operations for growth, scale and systematisation of the whole business.
I think probably the big news of last week was the fact that, on Friday I actually agreed terms and employed my new Personal Assistant, Executive Personal Assistant who will actually be joining us or starting with us one week today.
So this is now my final week without that person helping me and taking a lot of things off my of my plate – and managing those, running those, helping me with running our our team, helping me running our project management and task management system.
Just all-around taking a lot of my responsibilities that would be B or C grade responsibilities, allowing me, freeing me to just focus on…
The Most Important Of All Tasks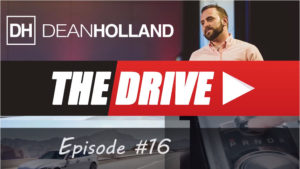 …so I can just begin focusing on the most important things that drive this business forward; product creation, devising the marketing plans, creating the products.
I'll be in heavily focused in those two areas, because I'll have that person taking on everything else.
So if you look at what we've done over the last six weeks. So much has happened:
We've moved into the new offices – 2,500 square foot offices.
We've got a training room – a 15-person training room.
We've got a video studio.
We've got the offices to work in.
We've got Adam who's joined the team – our full time Videographer.
We've got Chris joining the team, my full-time Marketing Assistant.
We have my new Executive Personal Assistant, starting in seven days time.
We've already got obviously the phone division of the company.
We have Destiny in the US who handles inbound/outbound customer care and also our social media, you know, our community group.
We have Glenn, the wizard as we call him, who's based remotely as well.
John and the phone division, Sarah, Gloria.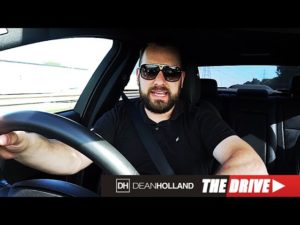 So we quite a sizeable team now. It's really beginning to grow, both internally in the office and virtually across the world. So we're really now setting up a systematised company.
A company that ultimately can run with or without me there. That's the goal, that's the 12-month goal.
I have both business goals and I have personal goals and I do a lot, you know, I put a lot in. I love everything that I do.
So to me, I have never worked a day really in the last few years. I work hard, but it's kind of like…
I Don't Really "Work"
…because I absolutely love what I do. And there isn't really anything better than anyone could strive for than to be doing something they love every single day, and to have incredible customers and clients that you're delivering the value to, that you're truly helping.
And also to have a team of people in the company, that each love doing what they do and they're great at it. And also have for themselves, their own personal fulfilment in their role you. It doesn't really get better than the position I'm in. All all we're working towards now, is to do what we do…
Better, Bigger, Faster, Stronger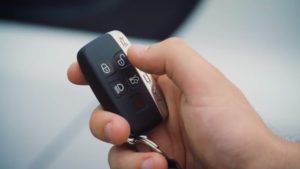 …and more systematised I guess is the key.
So that's a bit of a random rambling today. I only had a shorter journey on the drive here to the office, because I didn't actually start recording until I'd been to the store to get milk. So I didn't want to kind of have to sit outside the store, or stop and start.
Today I guess in a way, just gives you a bit of insight into a key thing that happened last week.
This week; two main things in my zone this week – continuing the back end campaigns. If you don't know what I'm talking about there, watch back last week's episode of The Drive where I spoke about that.
So I'll be continuing those campaigns, building the back end campaign – what happens once we get a customer into our new funnel that is launching very, very soon called "The Perfect Offer". Brand new product, brand new training…
Very Proud Of It
So we're building out the back end campaigns and just obviously setting everything up for the new Executive PA that starts next week. So lots to do. Plenty of videos to do this week, lots to happen really.
With that said, that is today's Drive. I will be back tomorrow on this journey to the office, so until then hope you're ready for a big week in your business make it happen, take massive action. Make sure you see progress every single week. I'll see you back with Being An Entrepreneur, Are You Forgetting To Live? – another episode of The Drive, tomorrow.